School News
23 Feb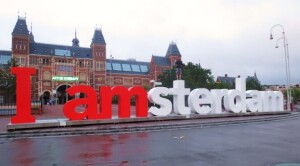 An Artsy Trip to Amsterdam
Over the past couple of years, school trips and other exciting events have been greatly restricted due to Covid-19 and the resulting lockdowns in order to decrease the risk of further spreading the virus. This meant that many people around the world, especially young people, were unable to easily interact with one another, visit inspiring and foreign places and were restricted in their learning, and opportunity to express themselves more freely: when this should've been a time for discovery and new memories. 
 
However, from sometime in the past year, restrictions have gradually been lifted meaning that more exciting opportunities have yet to come. 
 
In fact, on the 27th of February, just after half term, sixth form Art and Photography students will be going on an exciting trip to Amsterdam, the capital of the Netherlands, which is greatly known for its artistic heritage, alongside day visits to places such as Hague. 
The price of the trip totals to £699 for each person, which covers the entire cost of the trip for the one week that they will be there, flight and hotel fees included.  
 
Some of the sights and places that the students will be visiting include:  
 
The Kröller Müller Museum: consisting of one of the largest, and most beautiful sculpture gardens in Europe and one of the largest privately owned collections of Van Goghs work;  
 
Rijksmusuem: consisting of some the most famous art works in the world, such as 'Self-portrait' by Van Gogh and 'The Milkmaid' by Vermeer;  
 
Van Gogh Museum, a museum solely dedicated to celebrating the inspiring works of Vincent Van Gogh; 
 
The Stedelijk Museum, a museum for modern and contemporary art. 
And many more! 
 
Through this great opportunity, students will be able to broaden their experience with and knowledge of art through seeing the work of various styles, artists and art movements, and then being able to apply this experience, and what they have discovered and learned to their own work and projects back in school. They will also have an A5 sketchbook that they are supplied to fill on their journey. 
"I think that the students will have a really fun time, especially since it's the first time we have done something like this since Covid-19, and we are really excited" – Mr Galton, Head of the Art Department. 
 
Following this article, we hope to write another, after the students are back from the trip, reporting on their actual experience, discoveries and how it was like to be in a historical and artistically rich city.